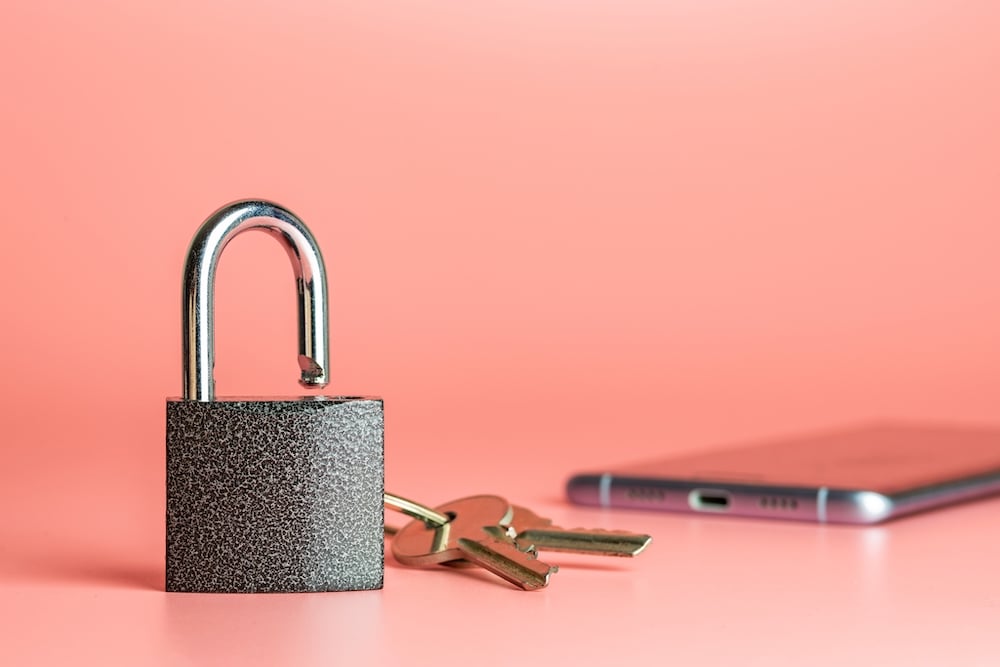 As every member of your loss prevention/asset protection team knows, maintaining your physical security can feel like an arcade game with pixelated threats popping up from behind every door. Unexpected events within your organization, industry, or the economy can amplify the challenge of keeping your facilities and goods secure. Over the last year, we have all had to adapt to a global pandemic that has affected businesses across the world. As security professionals, we can all learn from the events of the last year in order to prepare for future unexpected events.
What We've Learned From the COVID-19 Pandemic
There is no greater example of handling the unexpected than the global experience of the COVID-19 pandemic. Individuals, businesses, and countries worldwide have spent the last year handling the effects of travel, health, and business restrictions. Restrictions on in-person gatherings have hit many brick-and-mortar organizations particularly hard. For multi-site retail and restaurant organizations, the pandemic has been a trial by fire experience. Let's take a look at some simple lessons learned during the pandemic that you can use to enhance your physical lock and key security for the future.
1. The Financial Impact of a Being Unprepared
While your key control may provide adequate security in typical business conditions, disasters can quickly pile up unnecessary expensive lock changes. When the unexpected occurs, whether it's a global pandemic or a natural disaster, many organizations we work with discover the financial savings while handling an event at scale. When multiple facilities or access points have been affected, a total lock change expense can become quite considerable.
Many of the recent events have forced multi-site retailers and restaurants to rekey more than ever before as furloughed employees aren't returning to work with the organization. At a time when businesses should be doing everything to save money, they end up spending more on these unexpected security measures like locksmith callouts to rekey entire facilities and/or multiple locations. By preparing for the unexpected, we help you enable a secure and cost-effective solution to handling handling your key control and access whether its during a disaster or your typical business operations.
2. Preparing for the Unknown
How do you start planning for these situations? There are a number of ways your business could be affected by a disaster. Depending on your location, you might already be prepared for a physical disaster like a tornado, flood, hurricane, or other natural event. In the last year alone, we have seen the effect that social and political movements can have on businesses. And, then there is organized retail crime to continue to combat. Are you prepared for these events?
"Preparing for the unknown" means establishing the best practices before events occur. We've helped many organizations establish key management and keyed security breach protocols ahead of time. These key control foundations allow the day-to-day keyed security to be covered while also preparing for an inevitable breach at various levels of severity. Whether it's a lost key reported by a key holder or a global pandemic that affects the way you do business, preparing today makes events on the horizon less impactful.
You will never know exactly what's coming around the corner. Will COVID cause further closures in the future? Will other disasters strike in your area? How will businesses return to in-person life post-pandemic? We help multi-site organizations prepare for the unknown with innovation, strategy, and security.
3. User-Rekeyable IC Cores Simplify Security and Reduce Key Control Costs
For large organizations with many key holders, keys go missing. Even preparing for disasters in advance doesn't mean that you can avoid losing keys or having employees leave and never return to work, thus keeping access to your facilities. When this happens, a lock change or "rekey" is always the best practice. And, with our user-rekeyable IC cores, we simplify your rekeying process while reducing your costs.
"IC cores", also known as interchangeable cores, were invented in the early 1900's and have allowed businesses to swap out keys and cores without needing assistance from a professional locksmith. Since that time, continued innovation has improved the security and enhanced the efficiency of IC cores.
Our User-rekeyable IC cores allow authorized personnel to rekey the locks with a single key turn without having to remove the core from the locking hardware. A user-rekeyable IC core can be changed up to nine individual times before the core needs to be swapped out. A user-rekeyable IC core has matching keys for each and every rekeying step, which makes it easy to redistribute new keys after each rekeying event. The cost for a rekey is equivalent to only purchasing a new set of replacement keys, no additional cores, hardware, or locksmith services needed.
Many of our clients who had these user-rekeyable IC cores prior to the pandemic shutdown received this cost-saving effect immediately. As an increased number of necessary rekeys happened due to pandemic-related restrictions and employee turnover, our clients only had to purchase new keys. No locksmith callouts or new hardware. These organizations didn't have to shell out considerable expense in response to the pandemic shutdown and loss of employees.
4. Tracking Your Keys, Cores, and Doors
Implementing innovative IC cores is only part of the complete solution for preparedness. While rekeyable IC cores can enable your organization to respond as quickly and effectively as possible to rekey needs, a complete key control solution is dependent on your ability to keep track of all the moving pieces, like your people and their assets. Key tracking software is the ideal solution for handling all the different types of information you'll need to have on hand for day-to-day key control and responding to an unforeseen event.
Missing or inaccurate information about your key system can slow down or even impede your ability to respond effectively to a keyed security breach or secure areas quickly after a disaster. If only certain facilities or locations are affected by an event, you'll need to have accurate information on-hand about which employees and access points are affected. That cloud-based information is what you'll use to handle necessary rekeys and track new key holder assignments. In the event of a disaster, you also might not be able to be on-site with key holders to take an inventory of who has access to what at any given time. But, through a cloud-based audit tool, we can help you keep track of which keys and who is carrying them remotely.
Many organizations already have solid key issuance and approval practices, but few conduct full scale recurring audits to make sure all keys are accounted for. It's when employees leave that your organization is most vulnerable, leaving you unprepared for any type of future event. We've all been harshly reminded that the way we do business today can change quickly and without much warning. Prepare your organization now for the unexpected with a comprehensive key control solution that layers rekeyable IC core technology with powerful key tracking software.