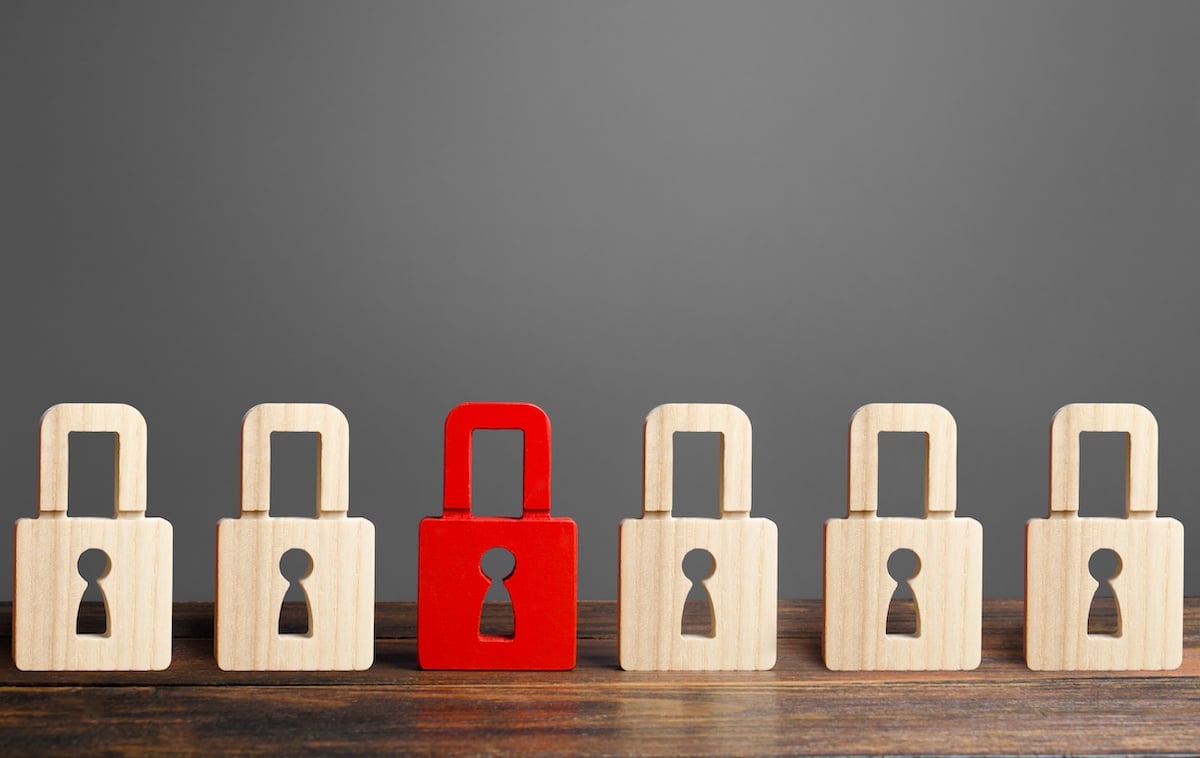 Key tracking software is useful in keeping track of, managing, and improving key control practices. Without organized key tracking, you may be spending more on key control that you need to and you may be unable to address or even notice key security weaknesses or breaches happening within your organization. Even diligent security managers can be limited by the effectiveness of their key tracking methods and software.
If a key is lost by an employee in your organization, what is the process for replacing it and regaining control of security? How easy or difficult is it to pull a list of affected locations, complete a rekey, distribute new keys to affected key holders, and track your updates? If a Facilities Manager in one location updates your tracking system, can managers at other locations see those updates? Thinking critically about your key control and tracking abilities enables you to boost security and reduce expenses related to locks and keys.
When establishing or enhancing your company's key control program, your key tracking software should be at the heart of it. Your company's key policies and innovative locks and keys are only as secure as your ability to manage keys, users, and locations. Unorganized or incomplete records can have a dramatic impact on your physical security and loss prevention.
Effective Key Tracking Software
Key tracking will look different for every organization depending on the number of facilities/ locations, size of the company, lock and key manufacturer, and key policies in place. Despite the variations in key control by organization, there are some key tracking best practices that can enhance the key security of any organization. Enhancing your security doesn't happen overnight, and implementing best practices for your key tracking can impact the security of all your other key control components. Here are capabilities to look for in your current key tracking system and any key tracking software you consider.
Key Tracking and Updates
The main purpose of your key tracking software should unsurprisingly be its ability to track the keys you distribute across employees, managers, owners, and stakeholders. Look for tracking software that enables you to search by individual key and a key system manufacturer who offers restricted, serialized keys for easy management. When updating keys, the most effective software allows you to have multiple managers working in the same portal and making updates. This enables companies with many locations to split the responsibilities of key management across facilities or areas.
Rekeying Multiple Doors
When a key is lost, it often means that multiple doors within a facility need to be rekeyed to regain control of security. Your key tracking software should aid in that process. Look for software that allows you to search by key, location, or user to determine what access points need to be addressed after a security breach. This reporting information is also vital in the event of a more serious security breach like a break-in or organized retail crime, when you need to quickly and accurately pull information to provide to authorities or stakeholders.
Key Control Data
Regularly auditing your mechanical key system helps your company maintain physical security even as your organization, employees, and internal practices change over time. Key tracking software can provide the data and reporting power to look critically at your key control methods. Key tracking software enables you to know how often you're ordering new keys or cores, how often keys are lost or transitioned to a new key holder, and so much more. With data to back up your decision-making, key system administrators at every level can make informed choices about physical security.
InstaKey Key Tracking Software: SecurityRecords.com®
InstaKey's cloud-based key tracking software is designed to provide comprehensive key tracking capabilities to security and facilities managers. Security Records can be accessed from anywhere in the world where you have an internet connection. Which means organizations with multiple locations can have streamlined key control across facilities and geographical areas.
Cloud-based software enables real-time updates across users. With Security Records, your Facility Managers can see the same up-to-date information as your Director of Loss Prevention/Asset Protection or Physical Security Manager to make informed decisions about your key system, loss prevention, and employee key policies. When updating key information, the cloud instantly captures that change, ensuring that every user in your tracking software is seeing accurate information.
From your homepage dashboard, you can see analytics for active and inactive locations, how often you're rekeying, key transitions, order analysis, and shipping turnaround time. Search by user, location, door, key, or order to oversee every component in your keyed security. You can even provide an HR feed with employee id, name and titles, for easy assignments along with termination feeds allowing for management to ensure keys are returned. In addition, any of your desired data can be shared to your own Dashboard through flat files or API.
Our security experts take you behind the scenes in a recent webinar, where you can have a look at the most used day-to-day key management tools in SecurityRecords.com®.
Navigating Security Records Webinar
The webinar below is a back-to-basics training on navigating the foundational key management tools available in SecurityRecords.com®. Key control program owners and administrators have access to a wealth of information when it comes to keys, locks, doors, locations and users associated with a key system. Start off fresh by using the tools in this training to keep your KeyControl Program organized, updated and in compliance.
This webinar covers the basics of:
Location Listings

Viewing & Searching Locations
Location Hierarchy

Keys & Assignments

Viewing & Searching Specific Keys
Assigning & Updating Keys

Active Key Issuance

What is an Active Key Issuance Report?
How to report on specific locations/districts/regions

Missing Rekeying Kit Report

What is a Missing Rekeying Kit Report?
How can it be accessed?

Each of the tools explored in the webinar can be used to keep your key control program organized and updated at all times. Key management systems that are organized and updated are typically the best performing and the most secure. Monitoring, updating, and reporting on keyed security with regularity helps to reduce the number of rekeys needed, which reduces unexpected rekeying costs.
The power of cloud-based key tracking is at your fingertips with SecurityRecords.com®. Streamline your key tracking with software designed to do the job. Learn more about getting the most from your key tracking software by downloading our helpful eEook below.