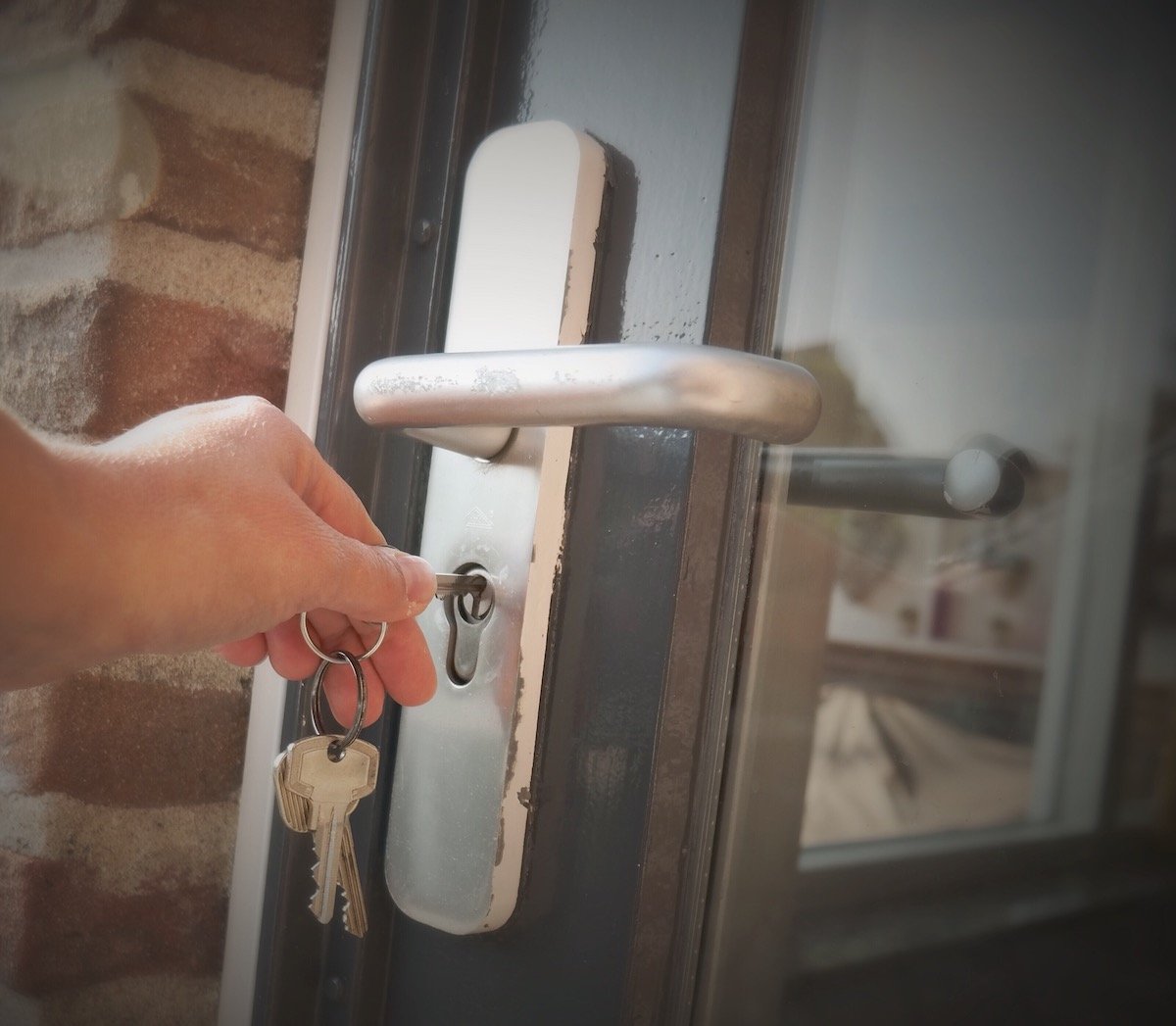 Interchangeable cores, also known as IC cores, can simplify the security and key management processes of your business sites. The types of locks you use on doors in and out of your organization can play a big role in securing your employees, products, and facilities. These days, most commercial companies use varying types of small format or large format interchangeable cores. This is because the interchangeable core process offers the best benefits in terms of efficiency for any company with more than a handful of doors to keep track of. Let's talk about why an interchangeable core is a security staple for so many commercial operations.
Respond Quickly to a Security Breach
For large organizations who may have a number of facilities, locations, or access points, security breaches are an inevitability. Even with accurate tracking and good key management, employees misplace keys, retail crime occurs, and locks need to be changed. Interchangeable cores eliminate the need for professional assistance to change the locks in your facility.
In the past, commercial facilities would call out a professional locksmith whenever locks needed to be changed. Locksmiths had the skill and tools required to remove the locking hardware and replace any locks affected in a security breach. This is tremendously inefficient and insecure. What if a security breach occurs in the middle of the night and you are unsecure waiting for locksmith services?
Good key management is all about preparedness and streamlining your organization so that you have to think about your locks and keys as little as possible. In order to do so, you need to be prepared to address a security breach in a timely fashion and distribute new keys so business can get back to work. Interchangeable cores were invented to simplify the lock changing process.
Interchangeable cores can be easily inserted into associated locking hardware and just as easily removed, with no professional assistance needed. With replacement cores stored on-site, you can respond immediately to a breach in order to effectively maintain your physical security. A control key allows you to remove the affected core from the locking hardware and replace it with a new core. Just like that, the locks are changed and new keys can be distributed.
User-Rekeyable Interchangeable Cores
The most innovative of all interchangeable cores on the market today are user-rekeyable IC cores. User-rekeyable cores build on the convenience of users being able to change the locks by themselves by eliminating the need to even remove the core from the lock housing. A single user-rekeyable interchangeable core can be rekeyed 9-12 times before it ever has to be taken out of a door.
By eliminating or considerably reducing the need for professional assistance, investment, and storage capacity with your IC cores, you can improve your site security and day-to-day key management. When a security breach occurs, you can easily change the affected locks with a step change key and distribute the associated new keys to employees without needing to bring along enough cores to switch out, to keep track of cores that have been removed, or to deal with the storage and disposal of your IC cores.
User-rekeyable cores are a recent innovation in an industry that is always looking to simplify key management without sacrificing security. Maintaining that security for your organization may require some planning or upgrading, but once you have strong key control hardware and best practices in place, you can trust that your physical security is being handled.
Comprehensive Key Control
Interchangeable cores are a key component of your larger key control system. Your key control governs all aspects of your physical security, from your locks and keys to your users and how you track them. The security and ease-of-use for your locks not only plays a part in how quickly you can respond to a security breach, but also how streamlined your whole key control system can be. When considering interchangeable core options for your business, look into how easily your IC cores can interact with other components of your key control.
Restricted Keys
Every IC core in your organization should be unlocked only by restricted keys. Restricted keys are key blanks that aren't available at local hardware stores for key duplication. Using restricted keys is crucial to your security and ensures that only the people you give keys to have access to your facilities. When used in combination with interchangeable cores, you can cut down significantly on the frequency of rekeys needed within your organization. Locks and keys are designed to be hardware you can trust. Restricted keyways and user-rekeyable interchangeable cores are the most powerful security duo on the market today.
Key Tracking
An important part of maintaining your physical security is keeping track of all the moving pieces. You'll need to be able to accurately track and update information about every interchangeable core installed on site. You'll also need to keep track of every key and key holder within your organization. For larger companies, the amount of data you need to keep track of can very quickly grow out of hand.
Key tracking software is the ideal solution for keeping track of large-scale key control operations. There are multiple key tracking software options out there. Determine what provider best suits your organizations needs and hardware. Once you have key tracking software in place, utilize key tracking best practices to keep your data organized and accurate. By keeping a complete record of your whole key control system, you can address breaches quickly, report on efficiency, and notice if there are places where your security could be improved.
A Comprehensive Key Provider
InstaKey is a comprehensive lock and key provider. We offer everything a commercial organization needs to maintain and streamline your key control. Including the innovative user-rekeyable cores, the only IC cores available on the market that can be rekeyed without being removed from the door. You can learn more about key control and the components we recommend for a secure system by clicking the button below.