The latest version of SecurityRecords.com, version 4.0.3, has been released and is available to all users as of October 15, 2019. This release includes a new tool called Key Audit. Also in this release, we've made some big changes to Digital Site Survey expanding usability of the tool. Last, but not least SecurityRecords.com has a new look!
Key Audit
This new tool allows key system administrators to automate the process of auditing keys and who has custody of them, without having to be on-site with key holders.
There are three different types of audits in this module: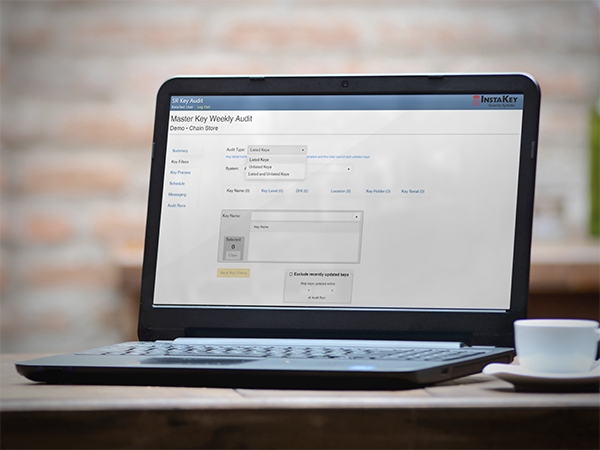 Within the Key Audit Module, administrators will have access to real-time updates on how the audit is progressing to be able to gauge areas of progress and hindrances, offering a high-level summary as well as InstaKey feedback on possible actions needed.
Each type of audit can be set up to run monthly, quarterly or whenever it's necessary. If an audit is set to run monthly and that turns out to be too frequent, it can be changed at any time.
Key Audit becomes more powerful and robust when other functions in SecurityRecords.com are more broadly utilized, such as Hierarchies and Key Definitions. Audits are easier to run when key Hierarchies are set up to include email addresses and phone numbers of key holders. Using Key Definitions allows administrators to audit by key name. If you would like more information on Heirarchies or Key Definitions, your Client Services Rep will be happy to help.
If you are eager to jump in and start using the new Key Audit tool, all you need is a login to SecurityRecords.com. After logging in, click on Key Audit and you're on your way.
Key Audit Resources:
Digital Site Survey Update
Digital Site Survey (DSS) is not a new tool with this release, but it has become newly available to those who are not yet InstaKey clients. Use your smart device to snap photos of doors and hardware, submit them to InstaKey for review, and you're done. You'll have a quote from InstaKey in no time. The review process is done by a human, so please allow a reasonable amount of time for processing, depending on the size of your site.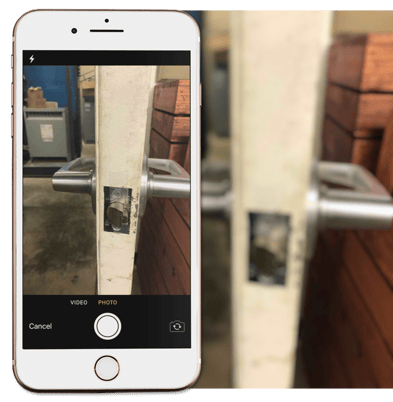 There is no SecurityRecords.com login required to access DSS. If you are an existing client and need a site survey, contact your Client Services Rep to have them turn on the tool for you to get started. If you are not yet a client, but are considering converting to InstaKey, contact our sales team to get access.
Digital Site Survey Resources:
SecurityRecords.com New Look
SecurityRecords.com will have a new look, but everything will still function just the same. We freshened up the color palette and made some slight changes to the way things are laid out, giving the platform a bright new feel. Enjoy!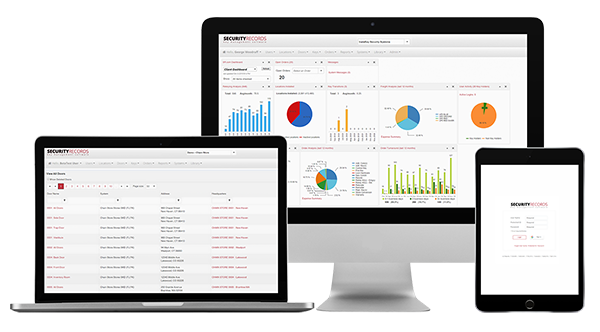 Supported Browser Notice
Due to Internet Explorer (IE) end of life, InstaKey has optimized its software to Google Chrome. We encourage all SecurityRecords.com users to download Chrome and set up single sign in for SecurityRecords.
Throughout 2019, there have been various publications covering IE being gradually phased out, as well as the shift to a Chromium-powered version of Edge. To help you learn more about why Microsoft is making this change, we have included the following articles:
If you have any questions on anything included in this release, please contact your Client Services Representative.