If your organization has ever lost a key or had to fire a disgruntled employee, you have probably changed the locks. Calling a locksmith, changing out the hardware, installing new locks, and getting new keys cut -- the costs can quickly add up. Thankfully, turnkey lock change technology makes it easier now for businesses to quickly and efficiently increase security measures and re-secure potentially compromised areas. This rekeyable lock technology makes the process as simple as a single key turn, reducing the overall cost to change the locks.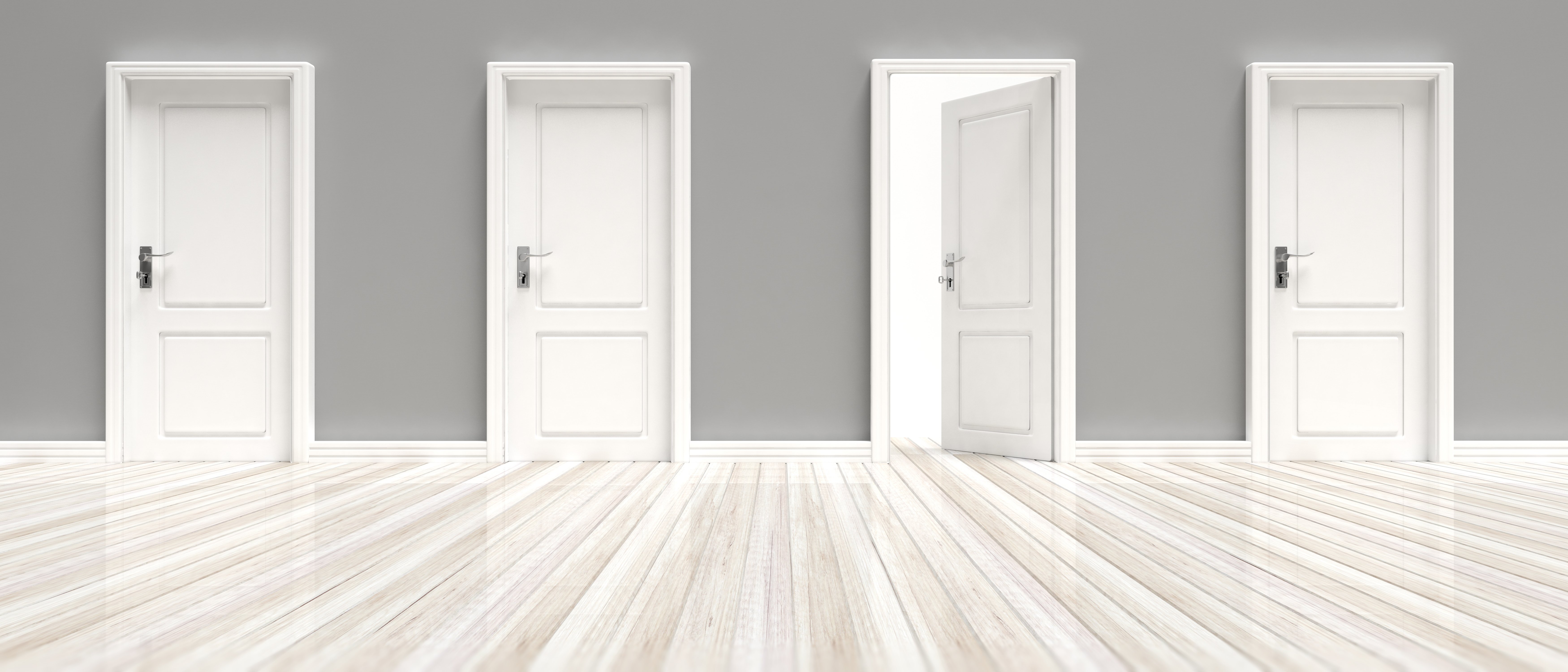 When Should Businesses Change Their Locks?
Whether you've terminated an employee, experienced a security breach, or moved to a new location, it's probably a good idea to change your locks. InstaKey's "rekeying" is a simple turnkey way to change locks and ensure that only authorized people have access to specific sections of the building. Additionally, businesses might consider changing the locks when they've lost track of how many keys are in circulation and who has access to which keys. InstaKey's rekeying process can be as defined or widespread as needed. From rekeying a single door in the building to all doors, it depends on who has access to what, who's access needs to be limited, and which keys are unaccounted for.
Standard Lock Change Costs
Lock changes normally begin with a call to a professional locksmith. The locksmith will charge a standard site visit fee $50-$100, labor to be on site $50-$150/hour, and the commercial lock/key replacements. Average cylinders can cost around $20-35, whereas standard keys can be $3-$10 each. By counting the number of locks needing to be rekeyed, you can quickly create a rough idea of the total cost, which can be more than $200 per visit, per location, on average. And, if you have multiple locations affected, the costs skyrocket.
The ROI of Rekeying Locks
Though hiring a professional locksmith to change any compromised locks is a standard practice, InstaKey's technology has advanced to allow rekeying with a single key turn. With user-rekeyable cores, authorized personnel can conduct up to 12 rekeys. Even rekeying a master key system is quick and easy with these rekeyable locks and only master keys need to be redistributed in this scenario, instead of having to purchase and redistribute keys to all key holders.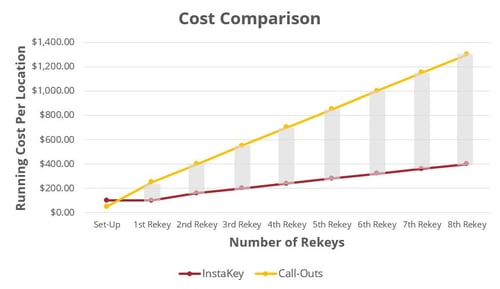 Although the initial investment of a user-rekeyable core is slightly more than standard locks, over time this option costs less based on the amount of rekeys you can manage internally. There is also less strain on the staff because a rekey takes seconds to turn a key, instead of the time needed to wait for a locksmith callout to arrive and perform the lock change.
At InstaKey, our experienced team guides you through the design, implementation, and maintenance of a cost-effective customized key system with your ROI in mind. To learn more about our services or steps you can take to reduce the cost of lock changes, contact us today.