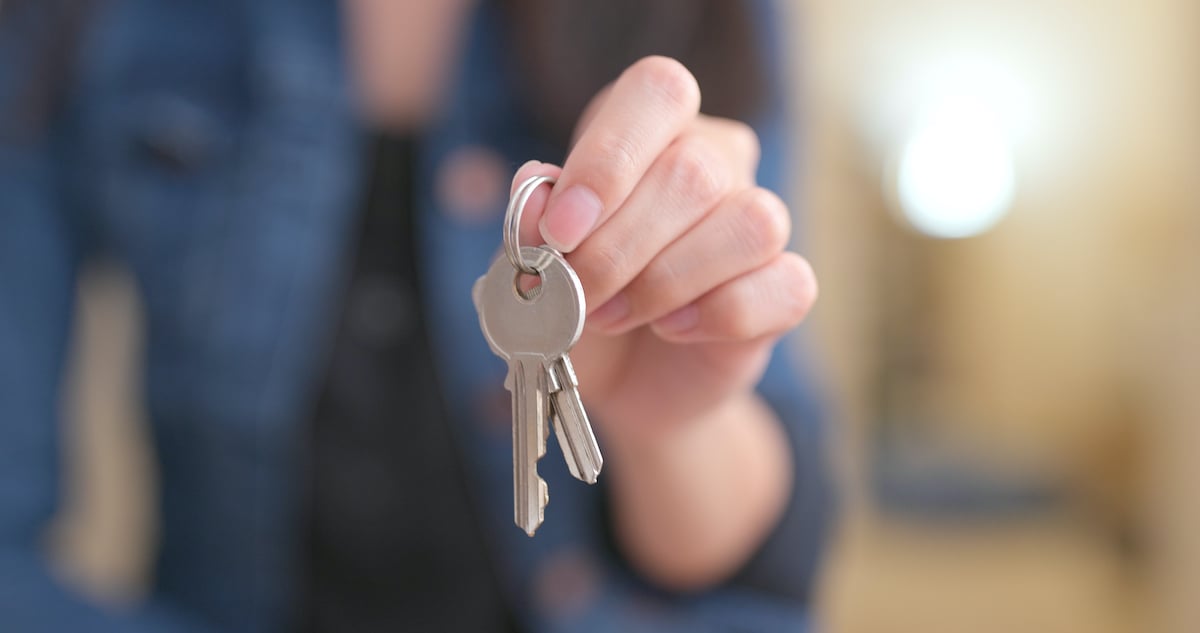 Finding a key provider for your organization — whether you are dealing with an outdated, expensive key system or starting fresh with new construction — can be overwhelming. You have to decide who to trust with your organization's security and who will best support your budget, business needs, and specifications. Every provider has their own brand of IC cores and keys. The features and benefits that differentiate them are not always easy to recognize. As a decision-maker, you may be feeling overwhelmed by all the options out there, so you might go with the provider with the biggest name. Only you can decide which provider will be the best fit, but this article will help you hone in on the most important factors to consider as you determine which provider is the best fit.
What to Look for in Key Security
There are a few components of key control that you will want to consider when looking at each provider. These three foundational pieces will allow you to streamline your key management with a strong, secure keyed access foundation.
IC Cores
Small format interchangeable cores (SFIC) are commonly used in commercial and multi-site facilities because they are the most easily managed and cost-effective. IC cores were invented in the early 1900's by Frank Best (who went on to start the BEST corporation). Interchangeable cores allow you to easily swap out key cores in the event of a keyed security breach, with or without locksmith assistance. Recoring after a lost or stolen key is an expected part of most organizations' key control. Recoring is an easy process that can save your business time and money, but there are limits to this. You need to have plenty of resources available to store and manage an IC core swap program. There are user-rekeyable IC cores that make these resources unnecessary. These cores can be rekeyed with a single key turn, without removing the core from the door and without a locksmith (and their fees). This simple rekey can be done up to nine times before a core needs to be swapped out. Even then, new cores and keys will be labeled appropriately and shipped as needed, so that resources to manage a core swap program are greatly reduced.
Restricted, Serialized Keys
One of the biggest frustrations that key control program owners share across organizations and industries is key duplication. If your keys can be copied without your knowledge or permission, you have a security problem. It does not matter how easy recoring or rekeying is with IC cores if your security is at risk from key duplication. The simple solution for this is key restriction.
Restricted key blanks are not available on the open market. This means that in order to get additional keys, you have to go through the manufacturer or authorized distributor. This eliminates the possibility of employees making unauthorized copies or for lost keys to be copied.
Not only are restricted keys more secure, but if you practice getting restricted keys back from key holders transitioning out of the organization, you can avoid rekeying or recoring (and costs associated) altogether. The returned key can be re-issued to a new key holder when the time comes.
Look for manufacturers who also provide serialization on their restricted keys in order to more efficiently track who has which keys and what access those keys have. Key tracking and auditing is one of the most time-consuming aspects of key control, and the easier it is to map your keys to users and IC cores, the more time you will have to focus on other pressing initiatives of the day.
Key Tracking
Your ability to control keys lies not only in the types of keys and cores you use, but in the active tracking and management of keys. If you have key holders or access points you are not keeping accurate track of, you could have security breaches happening without your knowledge. While tracking keys, locks, and key holders is a tedious process, the method you use to do your key tracking can make a huge difference. Key tracking can be accomplished in a single spreadsheet file or with robust, real-time software with recurring audit capabilities. Look for key providers and IC cores that have associated tracking software that can be easily used to track all of your various keyed security components. This is especially important for large or multi-site organizations juggling many employees and access points.
Key Providers
Once you have an idea of what locks, keys, and key tracking method you will need to meet your organization's security requirements, you can begin considering your key provider options. Similar to establishing your key control foundation with IC cores, restricted keys, and key tracking software, there are components you should look for in a keyed security provider as well.
What to Consider in Your Providers
Your cores and keys are the foundation of your business security. Choosing a key provider can affect which cores and keys are available to you and how quickly you can receive and install materials. Look for providers who not only have the lock and key hardware you need, but also offer quick order turnaround and the partnership you will need to effectively manage and control keys. Here are a few well-known brands to consider:
InstaKey: InstaKey has been innovating in the keyed security industry for over 30 years. We are the only provider offering user-rekeyable small format interchangeable cores, which can be rekeyed without hardware removal, saving time and the expense of a locksmith callout. With our partnership, you will have the materials you need to secure locations on-hand and ready for immediate use. We prioritize our customer service and offer quick order turnaround to ensure that your organization is always secure and prepared.
BEST: BEST is a big name in the industry. As mentioned above, Frank Best was the inventor of the interchangeable core and the company has gone on to provide a wide variety of key control products. They have been providing key control solutions for 100 years and have extensive product offerings, including electromechanical locks, behavioral health products, and wireless locks.
dormakaba: dormakaba is another big name in the security industry — they purchased BEST in 2017 with the acquisition of STANLEY Security's mechanical division. DORMA's product offerings are extensive and include door hardware, electronic access systems, and multi-housing solutions.
Medeco: Medeco has been a lock and key provider for over fifty years and they are known for their high security (HSEC) locks. Their products are used primarily by government and military organizations, along with schools, hospitals, and commercial applications. They have a wide variety of products outside of traditional door locks and they offer key tracking software.
Schlage: Schlage is part of the larger Allegion family of brands, a big name in the security products and consulting industries. They provide stylish door hardware options, and have keyed access solution offerings like interchangeable cores and biometric terminals available through Allegion.
Arrow: Arrow provides door hardware products with a focus on security and affordability. Their IC cores are used in many organizations, including commercial and industrial markets. Unlike some of their competitors, Arrow has more limited key control options, with no associated key tracking software and no restricted keys or key serialization.
For a comparative breakdown of the key control providers listed here, check out our comparison pages. You can see how InstaKey compares to BEST products or how InstaKey stacks up against other providers in the industry.