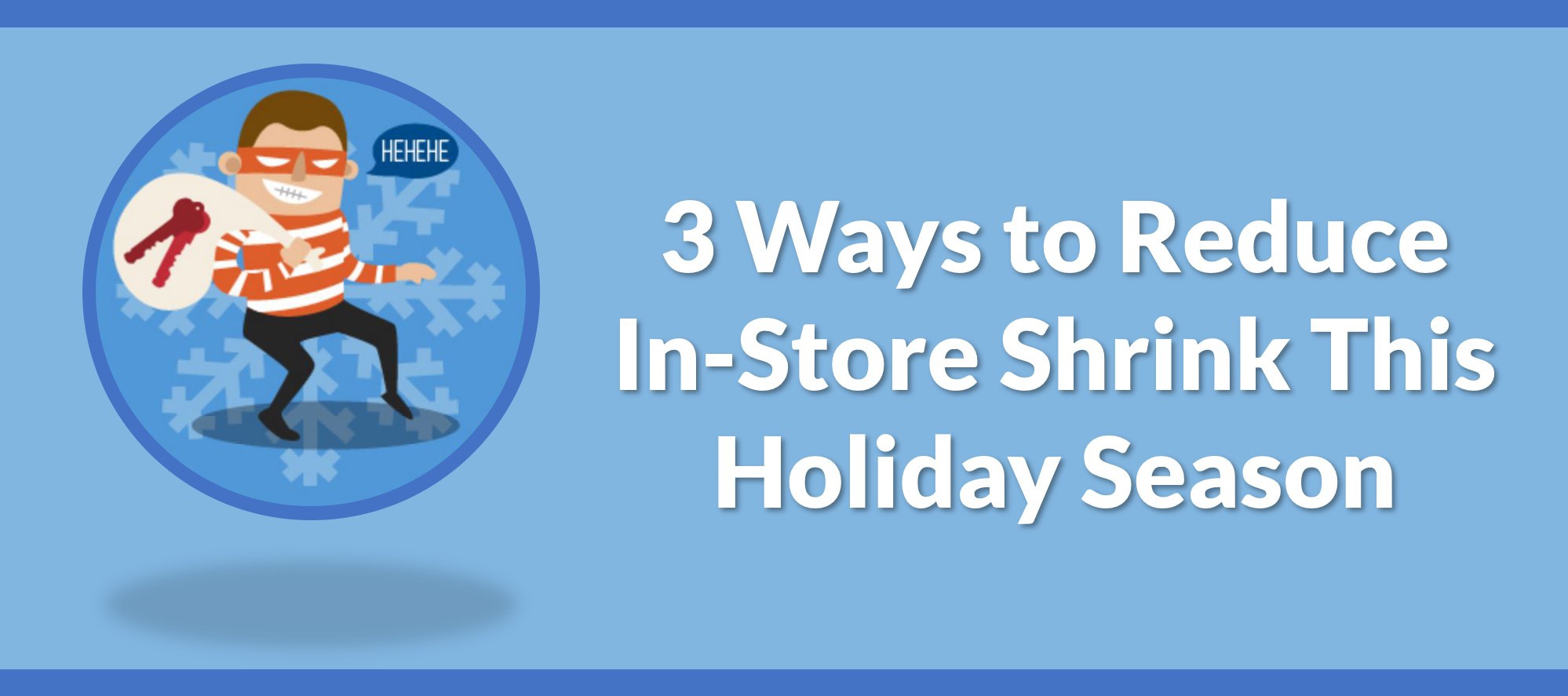 It's almost Halloween! You know what that means? The holiday shopping season is upon us — those few weeks retailers look forward to all year. Stores will be packed with shoppers looking for the perfect presents for a long list of family and friends.
Those same stores are also likely to be full of temporary sales associates. In the rush to assist merrymaking customers, a few less-than-honest people may have been hired. Even year-round employees may look at this chaotic season as a perfect cover for theft and fraud. According to Security Info Watch, the holiday season accounts for 37% of annual shrink loss for most retailers. That'll put a lump of coal in a retailer's stocking for sure.
Past and present employees may use keys they were given, stole or copied to improperly enter the store, stockrooms and other areas. How can you protect yourself from these larcenous workers? Here's three ideas to prevent holiday loss:
Take control of your keys and keep track of them. Use a key management system to link employees to specific keys, using unique identifiers stamped on keys. Always be sure that separated employees have returned the keys assigned to them. After each season, as temporary employees cycle out, it's a good idea to conduct a key audit. If you notice a key is missing, it's time to rekey the locks.
You have enough to do now without having to call a locksmith to have them cut and distribute new keys and update the record-keeping process, not to mention the costs that will stack up each holiday season with the influx of temporary help. To save some time and money, you'll want to consider installing user-rekeyable locks, at least in the most used access points. Within seconds you can change a lock to make any previous keys useless, and save money doing it.
Are your keys restricted? Does it matter? Restricted keys can't be copied because the manufacturer controls the key blanks needed to make a copy. When restricted keys are returned by separating employees, there's no need to change the locks. If you like spending unnecessary dollars on rekeying locks, then no, it doesn't matter.
It's likely that door locks aren't your only concern. What about cabinets and display cases that protect high value merchandise? How about areas protected by padlocks? What other locks and hardware should be on your shrink reduction radar? You can use the ideas above to protect all kinds of access points.
Give yourself a gift this holiday season and fight back against theft and fraud. With an InstaKey Key Control Program you can implement the tips above and improve your front line of defense to keep more of your holiday profits.
Organized Retail Crime is a concern year-round for retailers, but during the holiday shopping season, there's sure to be a spike. Download our ORC eBook for some ideas on deterring ORC this holiday season and beyond.