It's no doubt that coronavirus lockdowns have been a threat to life (and business) as we know it. The news is riddled with report after report of the impact this crisis has had on the world's economy, hitting non-essential retail and restaurants particularly hard. Although we continue to be in the midst of this crisis and difficult decisions continue to be made every day, there will be a day when we can begin taking cautious steps toward some semblance of normalcy and begin to reopen the economy. When the time comes, non-essential businesses will have an important opportunity to shine by focusing on safety and security.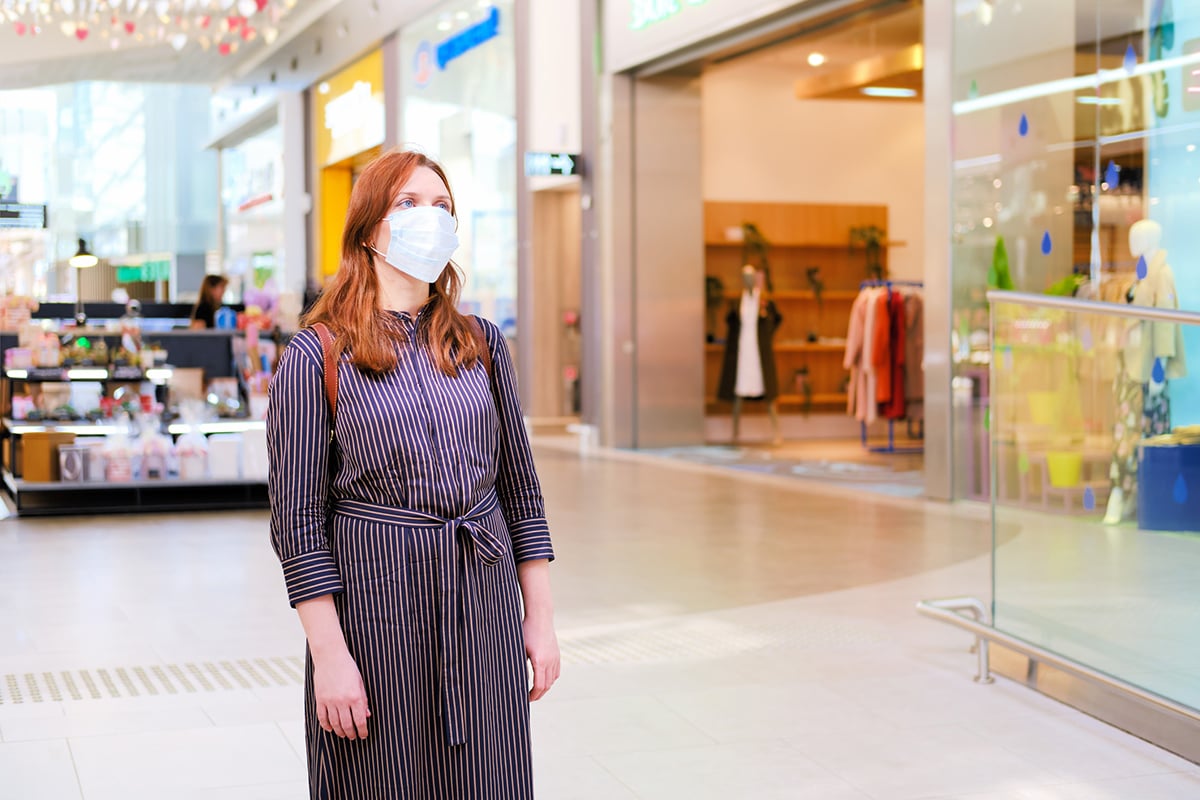 Safety
As most businesses are realizing, there are going to be unique challenges that come to call, as reopenings become possible. Public health and safety will remain the top priority for the extended future, to prevent a second spike in coronavirus cases. This will likely require improved safety measures to be implemented in stores. There may be some changes to store layouts to foster social distancing, associates may be required to wear face masks and gloves, and protective barriers may be required at checkout. Additionally, the demand for contactless payment is sure to remain high. All of this is in line with the changes we've seen modeled by essential businesses, like grocery, that have remained open during the crisis. Fortunately for essential businesses, they have remained open during this time and they've been able to adopt enhanced safety and security practices as they go. Non-essential businesses will have to institute new safety measures before opening, which will be costly as locations have been closed and not pulling in any revenue.
Security
With health and safety at the forefront, loss prevention/asset protection have been and will continue to be put to the test, becoming more creative and agile with the programs that keep people safe and products from being exposed to loss.
Many retailers' and restaurants' efforts will need to be laser-focused on increasing security. This will present some unique challenges as well, but there is an opportunity to come out of this better equipped to secure the new landscape of business. To meet that opportunity, more sophisticated technologies will be needed as people-focused LP/AP teams will need to learn to adapt and prepare for the likelihood that fewer team members will be able to be on the floor interacting with customers, after reopening.
One important aspect of physical security, that can be easily overlooked is key security. As locations closed, it was often done without enough time to make sure keys were retuned by key holders. Unfortunately, as the situation became more serious, it was decided that some employees would not be returning as stores reopen – leaving keys in the hands of separated employees.
Losing employees due to the current crisis is difficult for everyone, but it also represents an exposure to additional loss for the business. Any missing key means a facility's security is in jeopardy and the potential for loss exists, especially if keys are not restricted.
A Solution for Resecuring Businesses Now and In the Future
As leaders of non-essential businesses look to advancing their practices and technologies in health, safety and security, it's a good idea to have a look at key security at the same time. If another situation were to occur in the future, again requiring the shutdown of businesses across the country, it's important to make changes ahead of that. Ideally, these changes should be strategic to help make it less strenuous on budgets and cash flow, coming out of a widespread shut down.
If your locations have any keys that are unaccounted for as you consider reopening, you might be searching for locksmiths to change the locks and cut new keys. This will not be a strategic solution to have in place for the future. Locksmith services can be extremely expensive, which is the last thing you need when trying to reopen business and get revenue flowing again.
An alternative that you may not have considered is a key system with user-rekeyable locks. Instead of calling a locksmith and paying steep costs to change the locks in a location, authorized personnel could rekey without special knowledge and this wouldn't require any tools. All that is required is a key turn in each affected lock. Each rekey can be conducted for just the cost of a new set of keys.
In addition to rekeyability, adding restricted keys to a key system could also help to save money on rekeys, not to mention the added key security this offers. When keys are restricted, they can't be duplicated. The key blanks required for duplication are not available where keys can be copied. If keys are restricted and you get them back when locations close, or in more normal circumstances, when an employee transitions out of the organization, there is no need to rekey. The location is still as secure as it was before the employee left. That key is safe to issue to a new key holder.
Let us help you prepare for the new normal
Adapting to the new normal after reopening might be overwhelming, but there are industry partners that are invested in the success of non-essential businesses. Before you call a locksmith to change your locks, look to the experts who provide products and services that can help you better prepare for the future. InstaKey Security Systems provides lock change solutions that help reduce expenses for every lock change. With this Key Control program, you can instantly improve your key security through restricted, non-duplicable keys, and be able to change your locks in the future with a single key turn.
All you need to do to get started is provide our team with photos of your doors (a site survey). We'll provide an estimate to convert and we can schedule your lock changes upon reopenings. We also have a Digital Site Survey tool that you might find helpful in streamlining the process of taking and sending photos to us.
Contact us today to get reopens started on the right foot and set up for a successful, secure future.