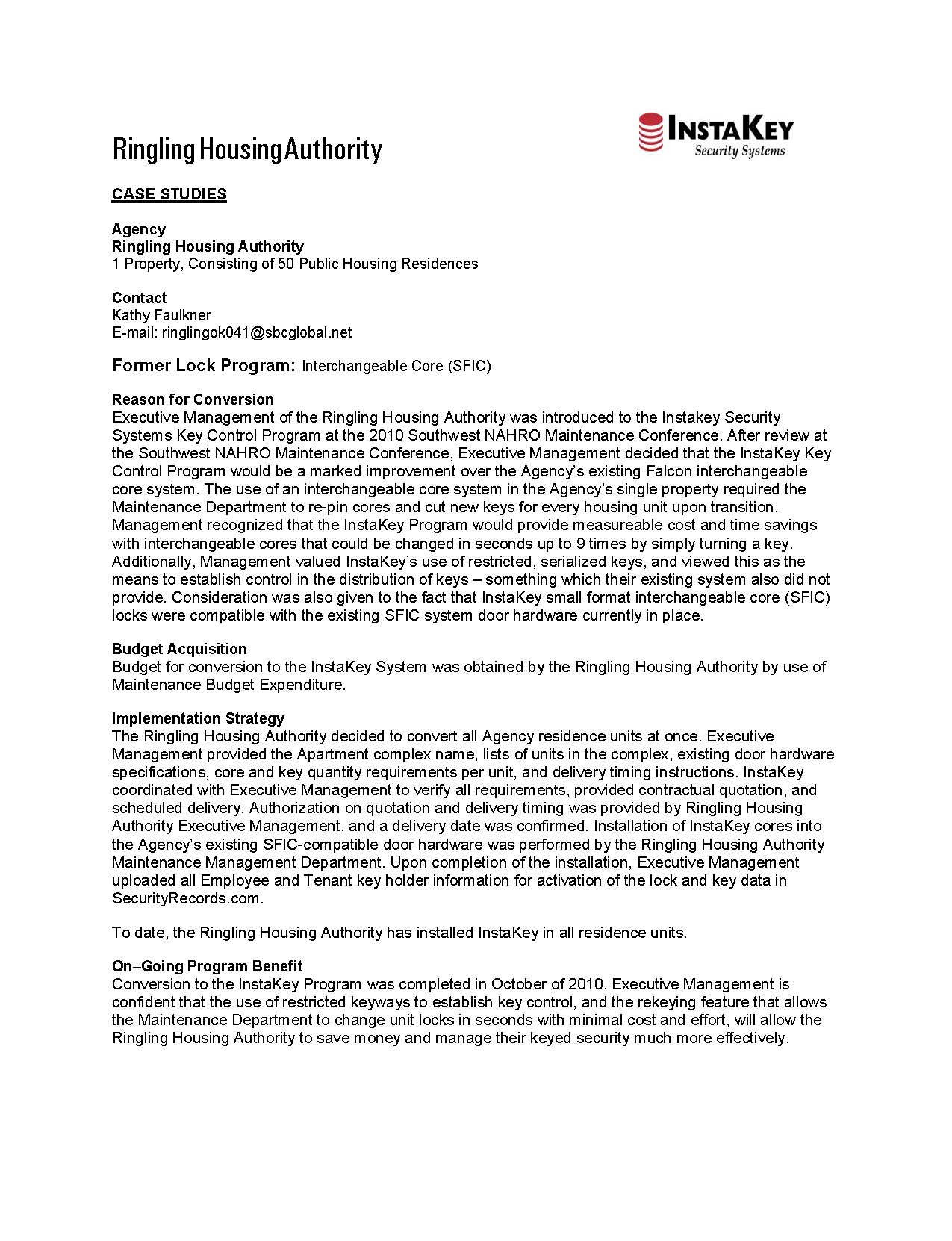 Download Case Study
---
Ringling Housing Authority
1 Property, Consisting of 50 Public Housing Residences
Former Lock Program: Interchangeable Core (SFIC)
Reason for Conversion
Executive Management of the Ringling Housing Authority was introduced to the Instakey Security Systems Key Control Program at the 2010 Southwest NAHRO Maintenance Conference. After review at the Southwest NAHRO Maintenance Conference, Executive Management decided that the InstaKey Key Control Program would be a marked improvement over the Agency's existing Falcon interchangeable core system. The use of an interchangeable core system in the Agency's single property required the Maintenance Department to re-pin cores and cut new keys for every housing unit upon transition. Management recognized that the InstaKey Program would provide measurable cost and time savings with interchangeable cores that could be changed in seconds up to 9 times by simply turning a key. Additionally, Management valued InstaKey's use of restricted, serialized keys, and viewed this as the
means to establish control in the distribution of keys – something which their existing system also did not provide. Consideration was also given to the fact that InstaKey small format interchangeable core (SFIC) locks were compatible with the existing SFIC system door hardware currently in place.