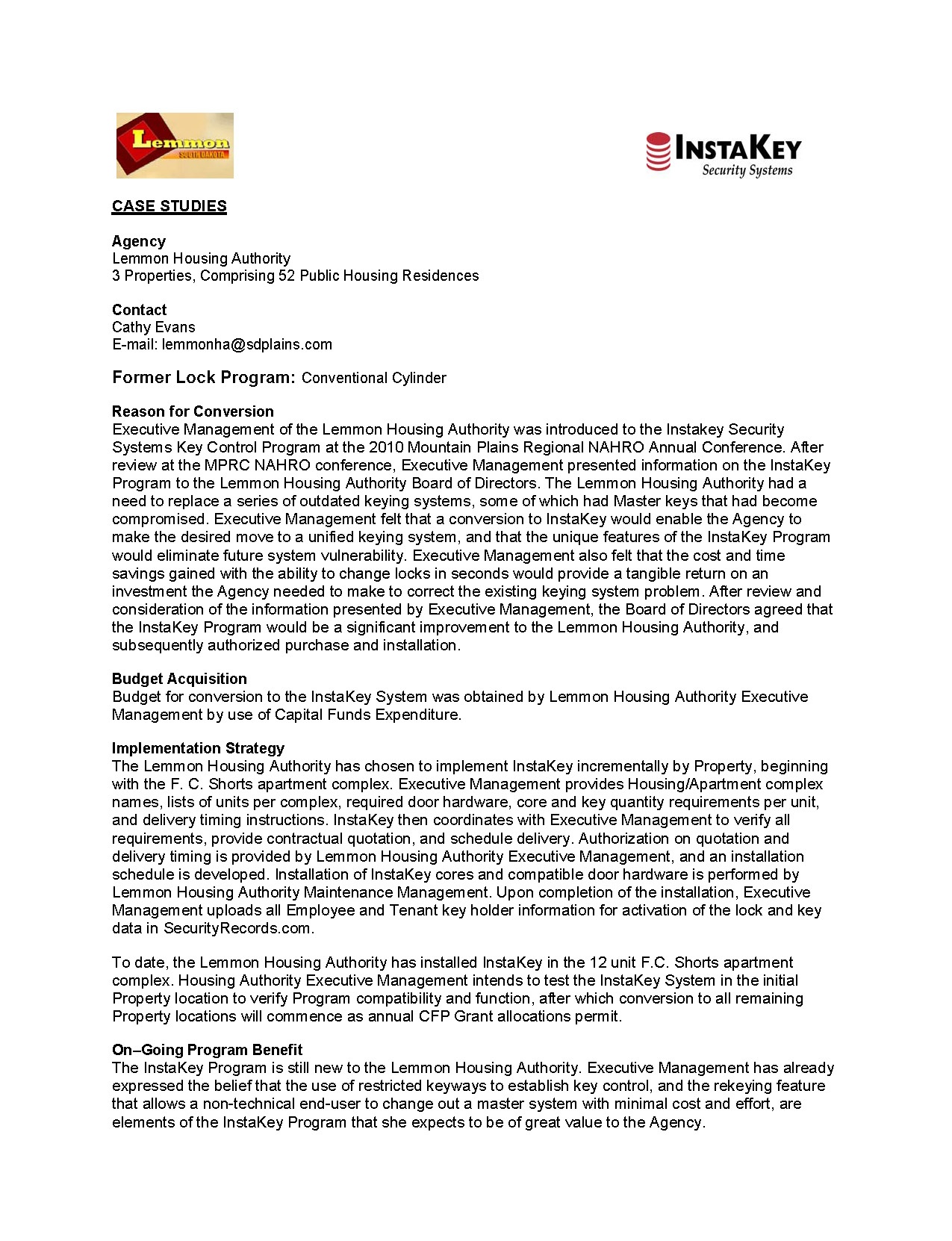 Download Case Study
---
Agency
Lemmon Housing Authority
3 Properties, Comprising 52 Public Housing Residences
Former Lock Program: Conventional Cylinder
Reason for Conversion
Executive Management of the Lemmon Housing Authority was introduced to the Instakey Security Systems Key Control Program at the 2010 Mountain Plains Regional NAHRO Annual Conference. After review at the MPRC NAHRO conference, Executive Management presented information on the InstaKey Program to the Lemmon Housing Authority Board of Directors. The Lemmon Housing Authority had a need to replace a series of outdated keying systems, some of which had Master keys that had become compromised. Executive Management felt that a conversion to InstaKey would enable the Agency to make the desired move to a unified keying system, and that the unique features of the InstaKey Program would eliminate future system vulnerability. Executive Management also felt that the cost and time savings gained with the ability to change locks in seconds would provide a tangible return on an investment the Agency needed to make to correct the existing keying system problem. After review and consideration of the information presented by Executive Management, the Board of Directors agreed that the InstaKey Program would be a significant improvement to the Lemmon Housing Authority, and
subsequently authorized purchase and installation.