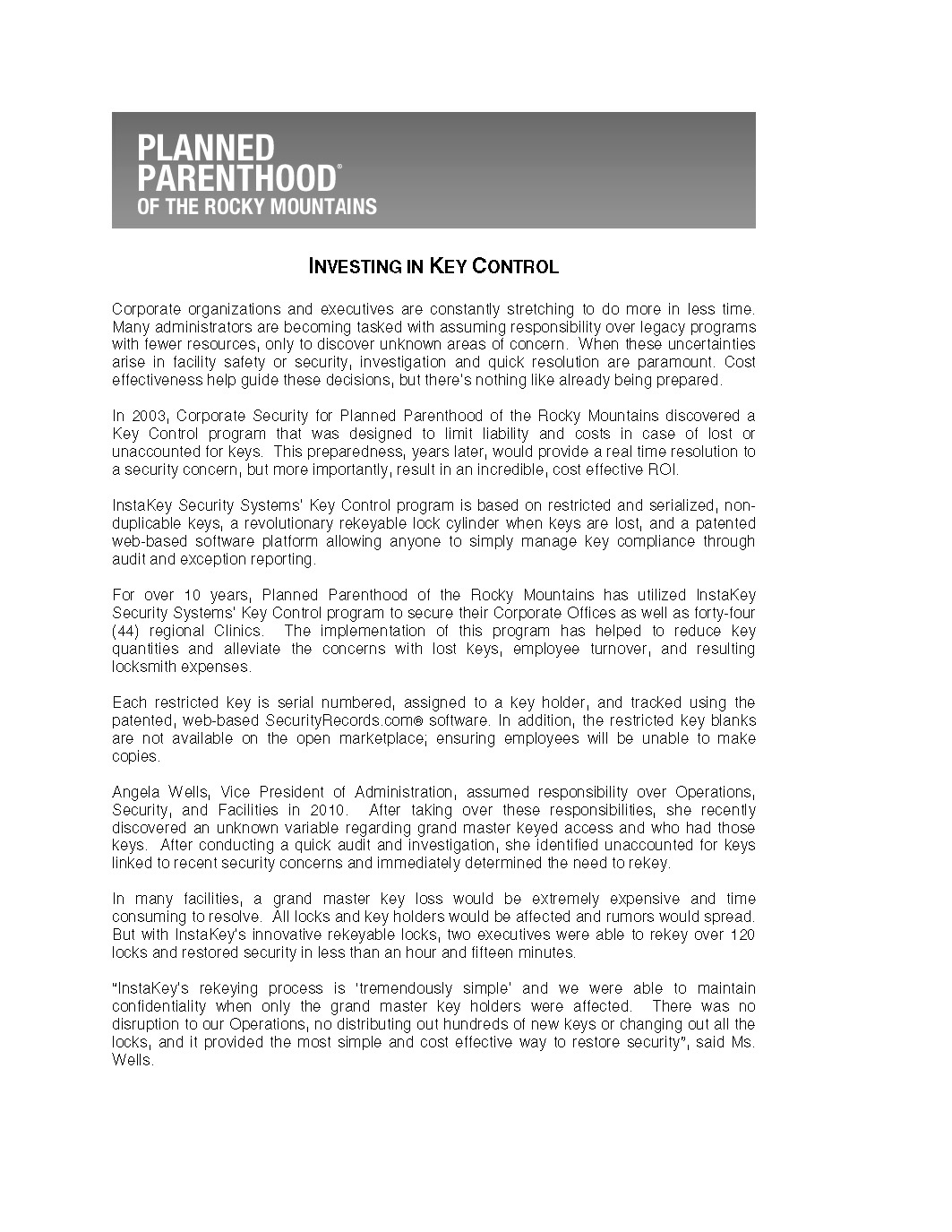 Download Case Study
---
Corporate organizations and executives are constantly stretching to do more in less time. Many administrators are becoming tasked with assuming responsibility over legacy programs with fewer resources, only to discover unknown areas of concern. When these uncertainties arise in facility safety or security, investigation and quick resolution are paramount. Cost effectiveness help guide these decisions, but there's nothing like already being prepared.
In 2003, Corporate Security for Planned Parenthood of the Rocky Mountains discovered a Key Control program that was designed to limit liability and costs in case of lost or unaccounted for keys. This preparedness, years later, would provide a real time resolution to a security concern, but more importantly, result in an incredible, cost effective ROI.
InstaKey Security Systems' Key Control program is based on restricted and serialized, non-duplicable keys, a revolutionary rekeyable lock cylinder when keys are lost, and a patented web-based software platform allowing anyone to simply manage key compliance through audit and exception reporting.