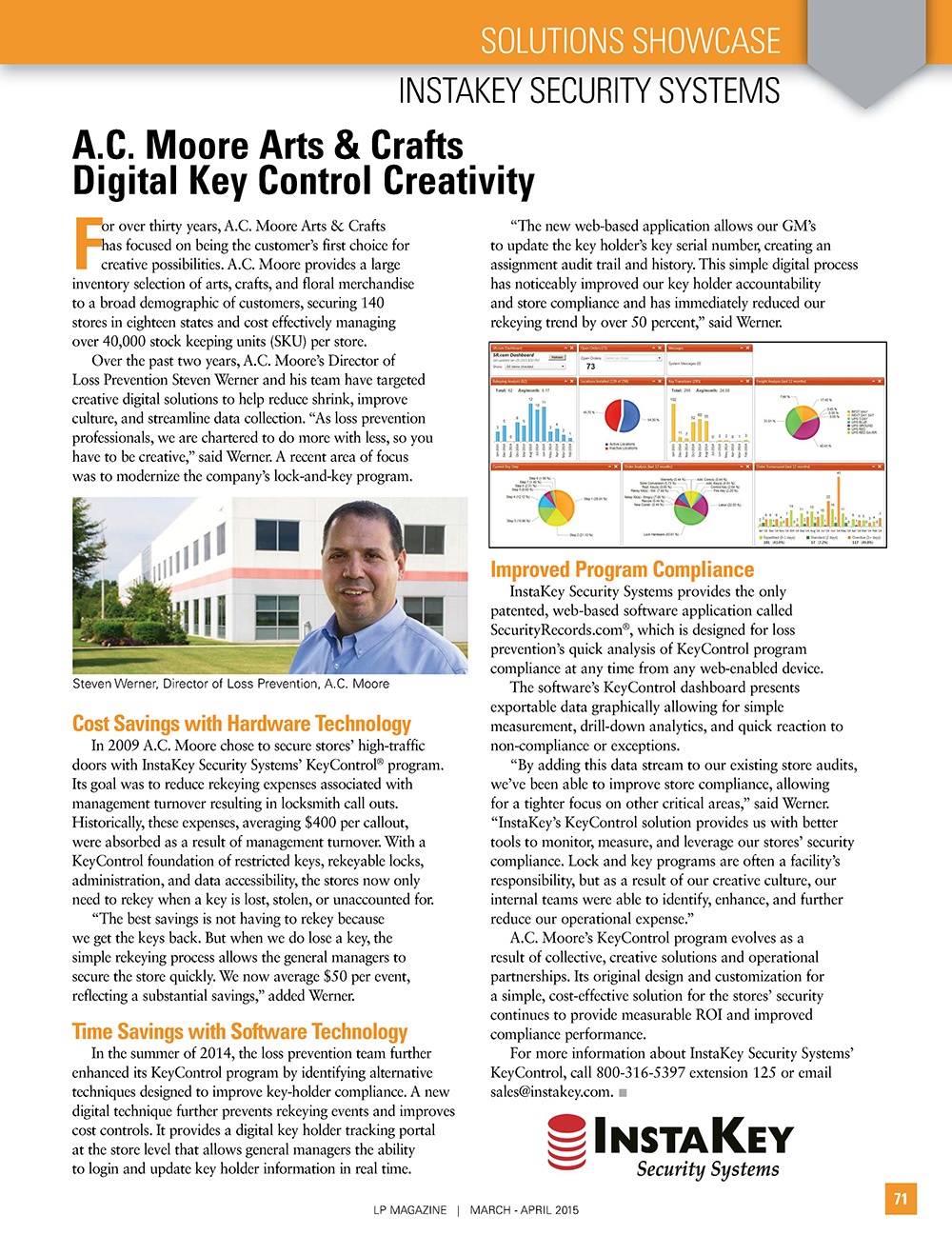 Download Article
---
In 2009 A.C. Moore chose to secure stores' high-traffic doors with InstaKey Security Systems' Key Control Program. Its goal was to reduce rekeying expenses associated with management turnover resulting in locksmith call outs. Historically, these expenses, averaging $400 per callout, were absorbed as a result of management turnover. With a Key Control foundation of restricted keys, rekeyable locks, administration, and data accessibility, the stores now only need to rekey when a key is lost, stolen, or unaccounted for.
In the summer of 2014, the loss prevention team further enhanced its Key Control program by identifying alternative techniques designed to improve key-holder compliance. A new digital technique further prevents rekeying events and improves cost controls. It provides a digital key holder tracking portal at the store level that allows general managers the ability to login and update key holder information in real time.
InstaKey Security Systems provides the only patented, web-based software application called SecurityRecords.com®, which is designed for loss prevention's quick analysis of Key Control program compliance at any time from any web-enabled device. The software's Key Control dashboard presents exportable data graphically allowing for simple measurements, drill-down analytics, and quick reaction to non-compliance or exceptions.