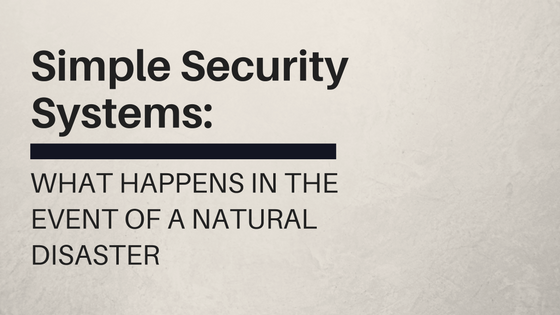 Severe weather and natural disasters are becoming more prevalent throughout the year. Weather reports on tornadoes, hurricanes, flooding, wildfires, and the like, can lead to anxiety with your safety and security. Evacuations and resulting disasters can also cause considerable damage to businesses. Once these events happen, who can access your business afterward? Let's look at some not-so-obvious ways businesses and their stakeholders can be prepared to better safeguard assets against the risks associated with such events.
Natural Disasters and Key Control
In the event of a natural disaster, do you have a disaster recovery plan? Do you know who to call and how they can help? When things beyond your control happen, you can't prevent them from having a serious impact on your business, however, it is possible to minimize the risks and react quickly.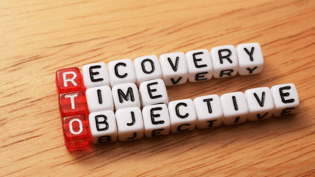 At InstaKey, we have worked with many clients throughout the country to prepare them and their businesses in case of a disaster. By tracking keys to key holders, we know who can access your business during an outage or evacuation. In worst case scenarios, evacuations relocate your authorized personnel who have keys, so how to do you get in? Would you burglarize your own business to gain access? These critical security issues are not just safety concerns; but they're also financial risks.
It's best to be prepared and that includes evaluating your key control program. Simple restricted key programs controlling the number of keys available can offer peace of mind concerning the security of your property and assets in times of crisis. Determine who needs keys and how they can get them in the event you or your personnel are displaced.
Card Reader Systems' Failsafe Solutions
Access Control Systems that utilize card readers are efficient and effective means for managing access, but many must utilize key override solutions during natural disasters evacuations, and outages. Many of these systems' failsafe solutions open doors to allow personnel to evacuate, securing behind them. In the event of a power outage, generators and backup batteries are used, but each can expire over the duration of the event, so how can access be managed and controlled if the power backup plan fails?
As extended outages continue, door access controls can become unusable, resulting in the use of basic brass key overrides. Do you know who has these override keys to your facilities?
A better solution to this concern is to track your mechanical keyed access like you do your Card Reader systems. InstaKey provides a restricted, serialized key to better control and track keys to the authorized individuals. Also, in the event that one of these keys is lost or unaccounted for, a simple rekeying avenue can be utilized to change locks at the fraction of the cost of other programs. Wouldn't you want your key override system to be as secure as your other security measures?
Cloud-Based Key Management Makes It Efficient
Evacuations before Hurricane Katrina was one instance where managed key access provided the simplest security solution to safety concerns for companies throughout the Gulf.
"After the hurricane and floods hit, we needed to gain access to our stores so they could be surveyed to determine damage," said Hank Roberts, who manages the facilities' help desk for Sprint, Overland Park, Kansas, which operates 1,700 stores under the Sprint and Sprint Connect banners. "But the majority of people that worked in the stores had left the city, many had left the state and we didn't have keys." Roberts reported how he was able to solve the problem and gain access to stores by utilizing InstaKey: "Without this system, we would have needed a locksmith to go to all the locations, change the locks and so on," Roberts said. "It would have been time-consuming and very expensive. Also, locksmiths were not very available at that time." Information on all locations and keys is stored in a secure, cloud-based software, so tracking and managing keys can be done efficiently from anywhere.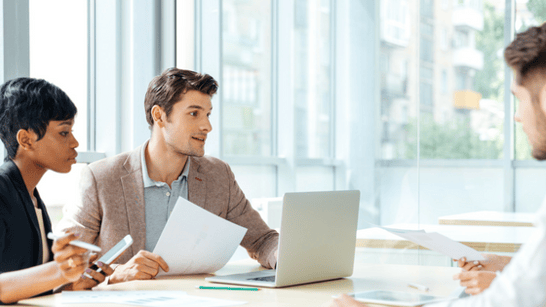 By using InstaKey's KeyControl® Program, Roberts and his team were able to keep track in real-time of every key, key holder and location. And after the devastation of Hurricane Katrina, they worked closely with InstaKey, utilizing the cloud-based program to reproduce the needed keys, rekey their locks, and regain access quickly. By opening stores immediately upon the return to the area, Sprint was able to promptly provide the cellular products and solutions needed for many residents and business owners.
Simplified KeyControl® Program Solutions
A managed KeyControl® Program could help you be prepared for future crises and natural disasters. The cloud-based key control software can allow you to get real time answers during an emergency from anywhere.
For those who want to know more about key control software, and why it's something to consider for longer-term security and effectiveness, we recommend reading 5 Reasons Why Key Control Software Is Important.
Remember, spend time now to prepare for a natural disaster and use systems that guard your assets through different layers of technology.
But it's not enough to just talk about needing to take steps towards better security. The real progress is made when you actually implement the program that works for you, the way you need it to.
Are you considering protecting your facility against the event of a natural disaster? Contact us to learn more today, or just ask questions and get a consultation!