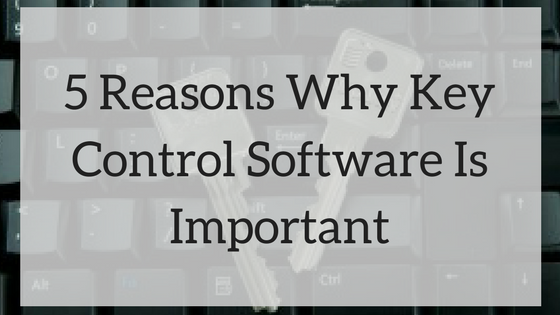 Have you ever wondered if there is a better way to keep track of the keys to your business?
Well, there is, its Key Control software designed to manage it for you.
This simple-to-use software solution is a must for any corporate building with employees, vendors, or customers who gain access using brass keys. It's not a paper system or spreadsheet, it's a unique combination of tools to better manage your accesses.
Here are five significant advantages, which come from using a key control software designed for your business. This software can help you no matter if you run a corporate office, commercial office space, or any other type of business with key holders constantly flowing in and out.
1. Easy to Control and Manage
Whether you have 10 or 100 key holders, it is possible to maintain and monitor where they can access in the building.
Getting started with InstaKey's cloud-based Key Control Software is easy. The software makes it simple for building managers to organize, name, and track all levels of their accesses by door, building, or campus environment. It stores which doors are accessible, which keys have been produced and given to key holders, and what those keys can access.
2. Ability to Track Key Control Remotely
Security breaches cost businesses millions of dollars every year and normally key control is the "first line of defense". Are you prepared?
Businesses that run the cloud-based key control software, offered by InstaKey, are better equipped to handle a key holder losing his or her key. The software quickly shows the administrator what locks were accessible by that key, and thus what needs to be rekeyed or changed, allowing you to react more quickly.
The software is designed to link all of the below together and provide a history of:
Key Holders
Locations
Doors
Cylinders in those Doors
Each and every Key
3. Saves You Time and Money
Like a well-oiled machine, simplified administration procedures such as tracking who you gave that key to, can save you time and money. The Key Control software makes it simple to reassign keys via your smart device, uses your terminology, displays it in easy-to-read format, and gives you the answers right when you need them.
4. Improve Security With Shared Responsibility
In addition to being secure, the Key Control software can be arranged to provide multiple individuals access to their specific areas of responsibility. Assign administrative roles and functions to those who should be responsible, sharing the management. This decentralization of responsibility provides improved efficiency and cost controls.
5. Crisis Management Preparedness
Business managers can be contacted at any time to react to a crisis in their building or facility. Having access to a cloud-based key control software though your smart device, allows you to react to these time sensitive situations in real time and provide the answers that many investigatory agencies require. Like, do you know who had a key?
Wouldn't you want to have these answers and more at your fingertips?
Learn more about the importance of key control software today by contacting us!