An Affordable Lock and Key Solution for Firearm Retailers

How Firearm Retailers can Protect Themselves with KeyControl®

By effectively securing all areas of the store that require a locking mechanism to be put in place, firearm retailers have a greater chance at decreasing theft occurrences and eliminating unauthorized access.

Some areas to consider are:
Entry and Exit Doors, Roof Hatches

Ammunition & Handgun Display Cases

Offices

Firearm Storage & Inventory Entrances

Hunting Inventory & Cases

Padlock Lock Ups
InstaKey® provides an affordable solution that helps firearm retailers better manage their security and protect their most valuable assets. We do this by utilizing (3) critical KeyControl® components.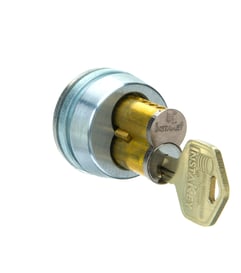 REKEYABLE LOCKS – In the event that an employee quits or is terminated from your store and does not return their key(s), InstaKey® locks can be reset with the turn of a special "change key" inside the lock, immediately disabling access to any keys that once worked in that lock, preventing unauthorized re-entry into the store or its fixtures.
RESTRICTED KEYS – We eliminate our Client's concerns for unauthorized key duplication through a controlled distribution network. Each Key Blank is stamped with a unique serial number and tracked via our SecurityRecords.com® software. Uncut Key Blanks are not available on the open marketplace and can only be sold under strict InstaKey® Security Systems licensing agreements.
KEY TRACKING IN THE CLOUD – A unique serial number is stamped on each InstaKey® key, allowing them to be tracked and monitored from their creation date. Store Managers and Owners have the ability to assign new keys to their staff, and reassign keys that are being transitioned, within a centralized database. The history of each key is recorded, and that information is available 24/7 via the Internet. Exception-based Audit Reporting is also available through this one-of-a-kind software platform.
The benefits don't stop there either!
Here are some other ways an InstaKey® KeyControl® Program can provide security benefits to firearm retailers:
MASTER KEYING - This capability allows Store Managers and Owners to have access to all locks within their store, and also to multiple stores, with a single key. Firearm retailers will also have the ability to rekey at the Master level without it affecting their associate's keys, and vice versa, in the event of a rekeying occurrence.
HIGH SECURITY LOCKS - Our High Security (HSEC) cylinders incorporate Medeco-InstaKey® Biaxial security solutions. These HSEC cylinders are designed to utilize two levels of biaxial key cutting (angled cuts), restricted keyways, and drill resistant housings.
Find out what retailers are saying about the KeyControl® Program that's changed their business!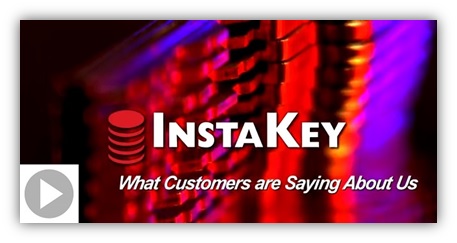 Cabela's Case Study - Conversion from Core Swap Program
InstaKey® is also a proud member of the NSSF, or National Shooting Sports Foundation, which greatly promotes safe gun practices. Discounted pricing is available through the NSSF Member Benefits Program.